eBook 4
Gain Widespread Support and Executive Buy-In
Do you have the internal momentum to bring your ITSM proposal into reality?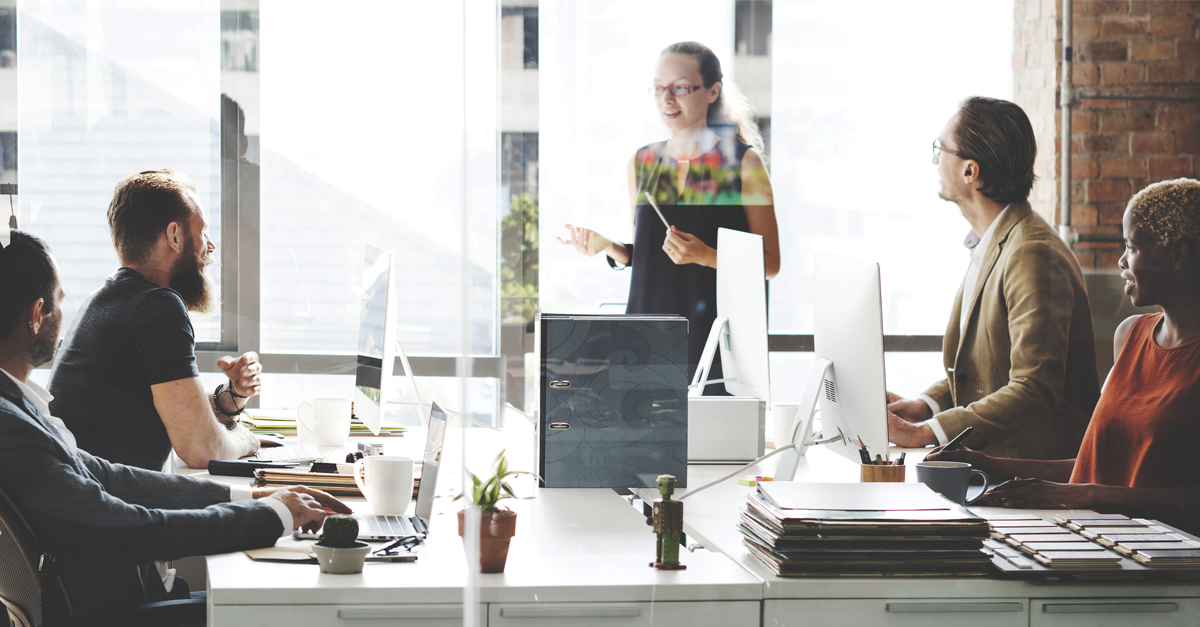 eBook 4
How to Build a Business Case for Your IT Project
HERE'S WHAT IT TAKES TO GET TO A "YES..."
You've done the heavy lifting—not just identifying the holes in your existing ITSM solution but researching the right ITSM solution and creating meaningful positioning that simplifies justification.

Now it's time to take your work across the finish line and move from vision to reality.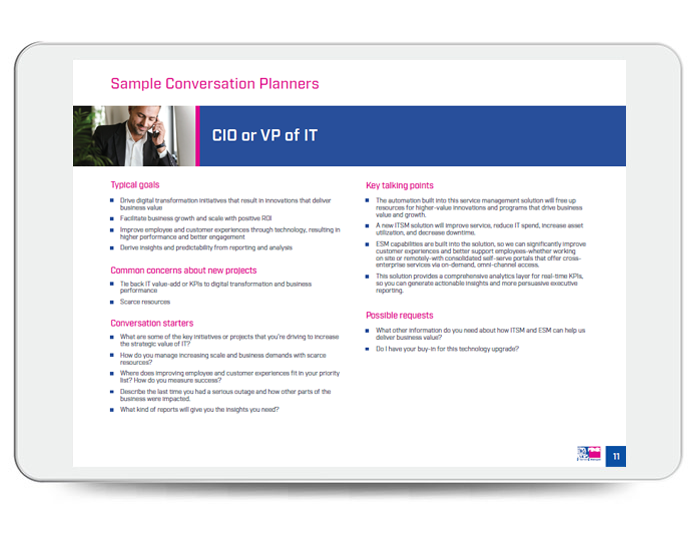 But is everyone in your organization on that same page?
To navigate the approval process and improve your chance of success, the framework in this fourth and final eBook, Gain Widespread Support, will help you goal-set, prepare for executive conversations, track progress, and overcome objections.
Consider this your guide to getting it done—to facilitate buying decisions by helping stakeholders understand what you've known all along: that the right ITSM solution is mission-critical to your business success.
In this eBook, you'll learn:
How to create a simple, dynamic business plan and project schedule that inspires action
Strategies for structuring approvals, whether you're talking to developers, directors, executives, or anyone in between
The power of communicating successes to boost momentum and drive additional advocacy
How to handle common objections and keep moving toward a "Yes"
What happens next—with buy in from decision makers, these are the steps to shift into integration and adoption
You've done the work—and you see the potential. With this approach, you'll be able to transfer that know-how into a meaningful pitch that boosts buy in and moves your business closer toward a new ITSM solution.
For an overview, download the Executive Summary, check out the infographic, and read the blog.