GO BEYOND THE PASSWORD™ WITH UNIVERSAL PRIVILEGE MANAGEMENT SOLUTIONS
The BeyondTrust Privileged Access Management portfolio is an integrated solution that provides visibility and control over all privileged accounts and users. By uniting the broadest set of privileged security capabilities, the platform simplifies deployments, reduces costs, improves usability, and reduces privilege risks.
ENDPOINT PRIVILEGE MANAGEMENT
Achieve Least Privilege on Day One with the World's Most Innovative Solution
Stop malicious attacks, including malware and ransomware, by assigning just-in-time privileges and controlling applications on Windows, Mac, Unix, Linux, and networked devices – all without hindering end-user productivity. Plus, bridge the gap between Windows and other operating systems by extending Active Directory's Kerberos authentication and single sign-on (SSO).
Privilege Management for Windows and Mac >
Privilege Management for Unix and Linux >
Active Directory Bridge >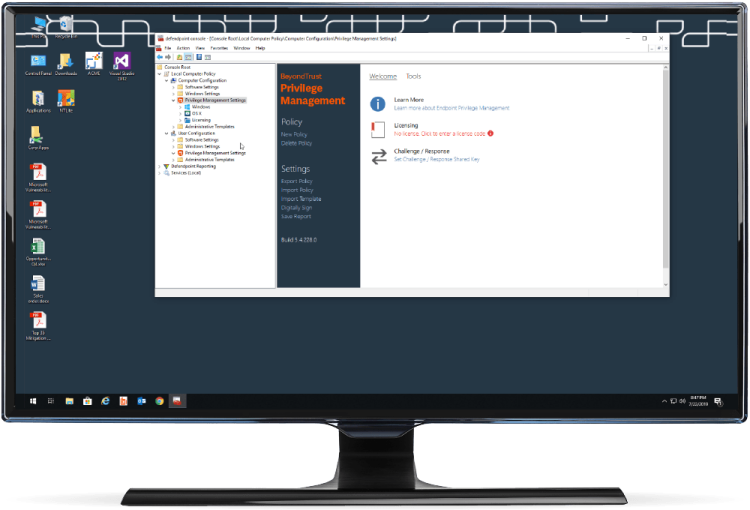 SECURE REMOTE ACCESS
Centrally Manage and Secure Remote Access for Service Desks and Vendors
With Remote Support, you can empower the service desk to support Windows, Mac, Linux, iOS, Android, network devices, and peripherals with one, secure tool. Privileged Remote Access allows you to secure, manage, and audit vendor and internal remote privileged access without a VPN.
Remote Support for IT Service Desks >
Privileged Remote Access for Vendors >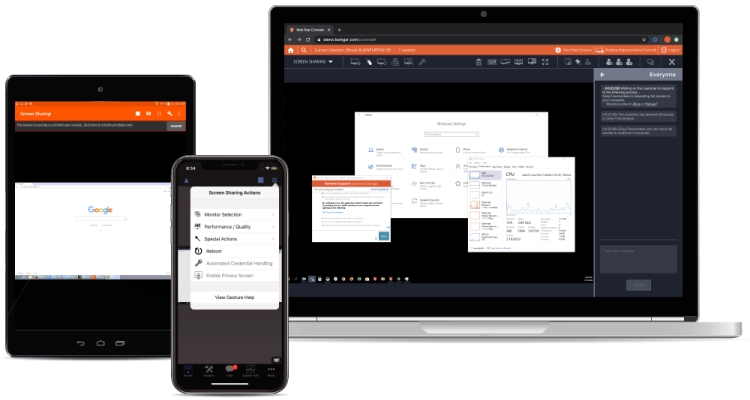 PRIVILEGED PASSWORD MANAGEMENT
Discover, Manage, Audit, and Monitor Accounts
Password Safe lets you reduce the risk of privileged credential misuse through automated privileged password and session management. DevOps Secrets Safe lets you secure and manage secrets used in DevOps environments. Achieve complete control and accountability over privileged accounts.
Password Safe >
DevOps Secrets Safe >
BEYONDINSIGHT
Centralized Management, Reporting, and Analytics
BeyondInsight is BeyondTrust's platform for centralized management, reporting, and threat analytics for Privilege Access Management (PAM). It delivers unmatched visibility and control over privileged access activity, simplifies deployment, automates tasks, improves security, and reduces privilege related risks.
Deep reporting and advanced privileged threat analytics correlate data from a variety of BeyondTrust and third-party solutions to uncover critical privilege related threats and identify weak points for hackers to exploit. BeyondInsight also allows for endpoint policy management, granular control, and flexible assignment process with smart rules. BeyondInsight allows your security team to maintain complete and ongoing visibility over all privileges in your environment.