AI – the new normal prerequisite
Business priorities are shifting. Employees' expectations are rising. Simply put, the world around us is changing. And so should your service desk. AI is everywhere, and now it is redefining ITSM to provide end-users with a superior experience. Why wouldn't they, right? While building a self-service culture around IT support is important for IT teams, powering the service desk with AI capabilities is critical to increase end-user adoption of the service management solution and make business resilient for tough times. In this blog, let's talk about Freshservice's AI-powered virtual agent and how it compares to other chatbots in the market.

The Freshservice Virtual Agent
Remote working has increased the expectation of on-demand services. Employees expect Siri and Alexa-like experiences from their IT support. While that's a bridge to cross later, IT teams can start by deploying virtual agents that can handle simple IT queries such as password reset and asset provisioning. Freshservice's virtual agent uses Natural Language Processing to understand the context of the end-user queries and provides them with 24*7 support. Currently, Freshservice's virtual agent can be used in collaboration tools such as Microsoft team and Slack to offer end-users instant support in the work channels they live on.
Snapshot of Freshservice virtual agent capabilities
Facilitates on-demand self-service by responding to employees' queries immediately.
Deploying Freshservice's virtual agent takes a day, and the IT team can see results from day 1 onwards.
Effortless implementation and minimal bot training requirements.
Extensively leverages Knowledge base to deflect L1 support queries.
Speaks the language of the end-user
Top 3 areas Freshservice's virtual agent stands out among other IT vendors'
Development & tooling
Legacy service management solutions design their system features to cater to enterprise IT operations. This brings complexity and inflexibility to Small and Medium Businesses. Moreover, chatbots of legacy service desks require heavy scripting for development. This increases time and money as IT managers reach out to external sources for help or hire an army of in-house developers to get the job done. On the other hand, preparing Freshservice's virtual agent for new use cases is effortless. The implementation of the virtual agents is quick, and they start showing results from the same day onwards.
Cost
Most of the legacy service management solutions in the market offer chatbot capabilities that come with a separate price tag, increasing the overall IT operations cost. Whereas, Freshworks' virtual agent feature comes as a part of the Enterprise License Agreement making it affordable alongside Freshworks' instance.
Analytics & reporting
A few IT vendors in the market, although having similar AI capabilities to Freshservice, are still exploring the reporting & analytics means in their service desk solution. Freshservice's Freddy AI does a great job of helping out its human agents by generating widgets as responses to questions on the number of tickets, resolution time, etc. Freddy decreases service agents' workload by deploying its thank you detector and deflecting tickets by identifying the end-users' gratitude and appreciation messages for completed services.
See Freshservice's AI-powered virtual agent in action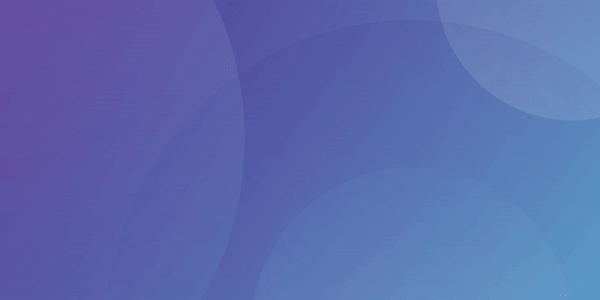 Bolster your self-service culture in IT with virtual agents
Both virtual agents and chatbots are a great way to facilitate self-service and enhance employee experience at your organization. They play an important role in taking your organization's IT service delivery to the next level by continually meeting the end-users' expectations. On the one hand, AI-powered capabilities empower end-users to get what they want without depending on IT personnel. On the other hand, they free up the workload for IT agents and help them focus on tasks that matter. The self-service culture is here to stay. Strengthen it with AI.
In the post-pandemic business environment, enhancing employee experience will remain one of the key objectives for IT leaders. Integrating intelligent automation solutions such as virtual agents is an effective way to meet the needs of the end-users by providing them with a shopping-like IT service experience.
Find out how virtual agents can transform your IT service delivery here.