Change the way you do business with world-class technologies and processes, expertly facilitated from concept to completion – and beyond.
Push the boundaries with world class technology
Implement innovative, cutting-edge IT Management technology
Accurately measure success within your IT department
Smarten up service delivery while lowering operational costs
IT Management technology experts with a global footprint
At Pink Elephant, we adopt a collaborative approach to finding flexible and unique solutions for resilient and cutting-edge IT service management processes.
Our team of experienced technicians and consultants provide custom process design, software implementation, system training, and ongoing support to ensure that your IT is the driving force behind your organisation's success.

Pink Elephant partners with only the best technologies available, tried and tested world-wide

We are an internationally trusted organisation, recognised as leaders in ITSM software and consulting

More than 40 years of experience in IT service management ensures that our Pink Experts are well-versed in ITSM global best practices

Pink's flexible solutions are customisable to a wide-ranging industry base, for companies of all sizes
Pink-approved software and systems that you can trust
Pink Elephant's range of technologies partners and frameworks are designed to provide you with integrated, user-friendly platforms that streamline processes, increase IT visibility, and improve workflow. When you go Pink, you're empowered to easily track service requests and IT assets, automate manual tasks, and gain better insights into how your IT services are performing.
Accelerate your service delivery with an AI-driven service management company that powers improvements in workflow automation, ITSM processes and service desk workflows.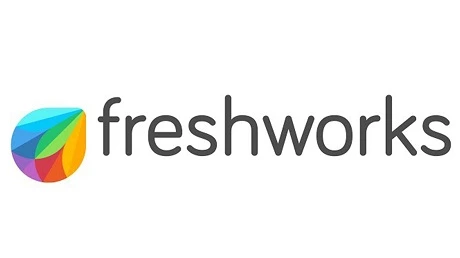 Delight your customers with Freshworks innovative approach to building software-as-a-service that's simple, affordable, and quick to implement. Freshworks helps more than 50,000 companies world-wide to enable better customer service and effortless employee experience.
Simplify IT deployments, reduce costs, improve usability, and reduce privilege risks with this powerful ITSM tool. The BeyondTrust Privileged Access Management portfolio is an integrated solution that provides visibility and control over all privileged accounts and users.
Push the boundaries with world class technology
Don't let broken systems put a cap on your capabilities
We understand that organisations are constantly weighing up the cost of new IT s management systems and training, compared to the crippling costs of being left behind. Our Pink technology and software solutions are hand-picked to bring outdated systems into the now, for optimal IT performance and service delivery.
Schedule your free discovery call and MiniScan Process Assessment
Outdated technology that holds your team back, while costs spiral out of control
Failed projects due to overwhelmingly complex transitions to new ITSM software and processes
Lack of direction due to inaccurate or non-existent reporting of IT performance
Misaligned business and IT objectives and requirements, resulting in poor performance
Shine a spotlight on smart IT
We understand fear of being left behind and the daunting prospect of adopting new un-trialed technologies. We put smart IT within your reach.
Easy to use ITSM products
Pink Elephant has done the heavy lifting on vetting progressive ITSM software solutions that are both comprehensive and user-friendly.
Custom Process
World-class Pink IT consultants design custom ITSM frameworks specific to your needs and budget, and lead full implementation, testing and training for you.
World-class support
We won't leave you hanging. Pink Elephant sticks around long after go-live to make sure that your systems continue to exceed your expectations.
Ongoing maintenance and recommendations
Because the world of IT evolves at such a rapid pace, Pink stays on your team to ensure that your IT service management remains relevant to business requirements.
Push the boundaries with world class technology
Fill us in on your unique challenges and aspirations and receive a full demonstration of technologies applicable to your organisation.
Pink Expert design workshops
We guide you through ITSM framework design and technology recommendations, to find the best-fit solution for your needs.
Implementation and customisation
Pink Elephant facilitates smooth, hassle-free implementation and training of your new ITSM Software.
You can count on Pink Elephant's support as you launch your awesome new ITSM tools and processes.
Push the boundaries with world class technology
Need a real-time view of ITSM technologies?
Let Pink Elephant take the stress out of choosing extraordinary ITSM solutions from the ocean of extremely average ones. Explore our current list of 'best of breed' technologies!
Control
Appoint highly-qualified, awesome people to manage streamlined processes that are facilitated by state-of-the-art, secure technology.
Clarity
No more blind decisions – implement ready-to-use systems that provide real-time data about your IT service desk performance.
Calm
Leave the nitty gritty in our hands, and focus on leading your team of heroes to outstanding customer service delivery, every day.
Get in touch with Pink Elephant
Frequently asked questions about ITSM Software
What is ITSM Software?
IT Service Management (ITSM) Software is a solution that helps organisations manage their IT services to deliver value to users in an effective and efficient manner. It is designed to manage end-to-end delivery of IT services to customers.
What is the main function of help desk Software?
The main function of help desk Technology is to streamline and automate IT service management processes. These processes include incident management, problem management, change management, release management, service request management, and more.
What are the benefits of using IT Service Management tools?
ITSM technology can improve efficiency, provide better user experiences, reduce costs through automation, provide insights through reports, standardise service delivery, and improve agility and adaptability.
What features should I look for in ITSM Software?
Top features to look for in ITSM software can include incident and problem management, change management, configuration management, service catalogue, self-service portal, knowledge base, reporting and metrics, and integration capabilities.
What is the best ITSM Software?
The best ITSM software varies based on individual business needs, budget, culture, and existing IT infrastructure. Some popular choices include Servicely, Specops, Beyond Trust, and Freshworks.